Order Timing-
Cookies are prepared on order, therefore they are fresh and personalized. It is advised that standard orders are placed 1 week earlier than required delivery date. If your order contains more than 100 cookies, 2 weeks notice would be preferred.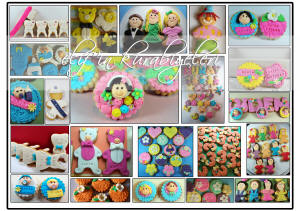 Order Preparation
Once we receive your order together with half of the payment (note credit cards are not accepted), we start processing. On orders that will be delivered via cargo companies, payment is made fully at order date.
Cargo Fee
Cargo charge is paid by recipient. We are able to send orders via any cargo company of your preference. Do remember to notify us if you have an agreement with a cargo company for discount.
Order Cancellation
Orders cannot be cancelled after payment.
Please check your cookies at collection. elifinkurabiyeleri.com is not responsible for cookies damaged/broken by cargo companies. Note however that we strongly support our packages and have not experienced any significant issues ever. On the other hand, we always add 1-2 cookies in addition to your order.
Payment
Once we receive your order, we will send you a confirmation e-mail showing the amount to be paid. Your order will be taken once payment is transferred to our bank account. We cannot accept credit car payments.